On a mission to give people a fast break when they need it the most, The General has teamed up with the G League to support NBA hopefuls on their journey to make it big.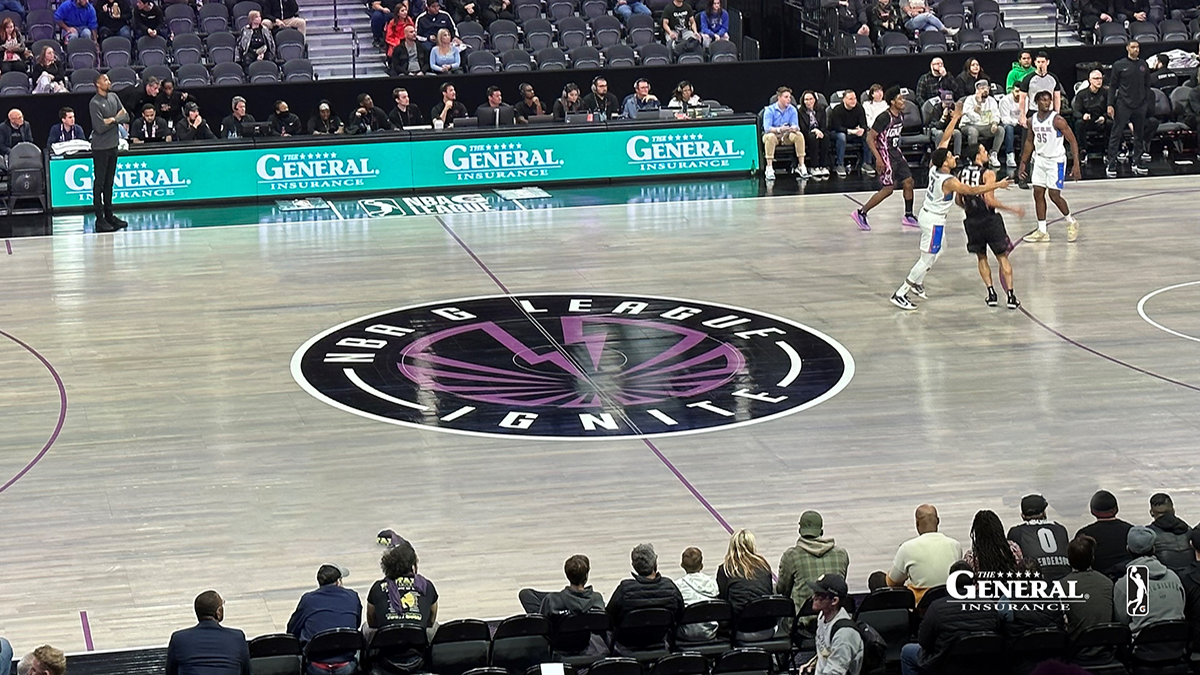 The General is lacing up its shoes and hitting G League courts to announce a multi-year partnership with the NBA's official development league. 
Today, The General becomes the exclusive auto insurance partner of the G League, carrying out its mission to support underdogs – both on the hardwood and on the roads – and providing an easy way to connect with fans from across the league.
"As the most empathetic and flexible insurance company, we're committed to putting our customers first and giving them a break when they need it most," said Kale Sligh, VP of Marketing at The General Insurance. "This exciting partnership gives us an opportunity to connect with a diverse fan base of passionate sports enthusiasts and young, influential players."
With this partnership, The General and the G League are launching an exclusive docuseries titled, "The Break presented by The General," which will showcase a behind-the-scenes look at players from across the G League and their path to the NBA. The series will cover the stories of rising stars and former NBA players, including:
Projected first-round pick of the 2023 NBA Draft, Scoot Henderson

G League Rookie of the Year, Mac McClung 

2x NBA champion, Norris Cole
Scoot Henderson
Mac McClung
Norris Cole
The partnership is the latest addition in a series of authentic, high-profile partnerships for The General that spans sports, gaming and diversity initiatives — all of which connect to the brand's mission of giving people a break when they need it the most.
The premier episode of "The Break presented by The General," is set to debut on December 5 and will feature an in-depth breakdown of the nationally televised exhibition between projected first-round picks Victor Wembanyama and Scoot Henderson. All episodes will appear live on the G League's YouTube channel. Check out the trailer now!
More information about The General, including past partnerships, history and helpful information visit here.
For more information about the G League and team schedules, visit https://gleague.nba.com/.